Where the waters of the Adriatic meet Montenegro's Black Mountains, the sheltered haven of Boka Bay provides an idyllic setting for the Portonovi luxury resort

PORTONOVI
MONTENEGRO RETREAT
THE JEWEL OF THE ADRIATIC
Resplendent at the entrance of Boka Bay, a fjord-like idyll on Montenegro's Adriatic Sea, Portonovi is the jewel of Europe's most fashionable new riviera, all year round. A rare nautical playground offering fresh air adventures through sapphire waters, dramatic forest, and medieval towns.
Located in the heart of Boka Bay, our 60 acres of sprawling resort overlooks a dramatic coastline of mountain vistas and calm waters, emphasising a sense of privacy and chic palatial living.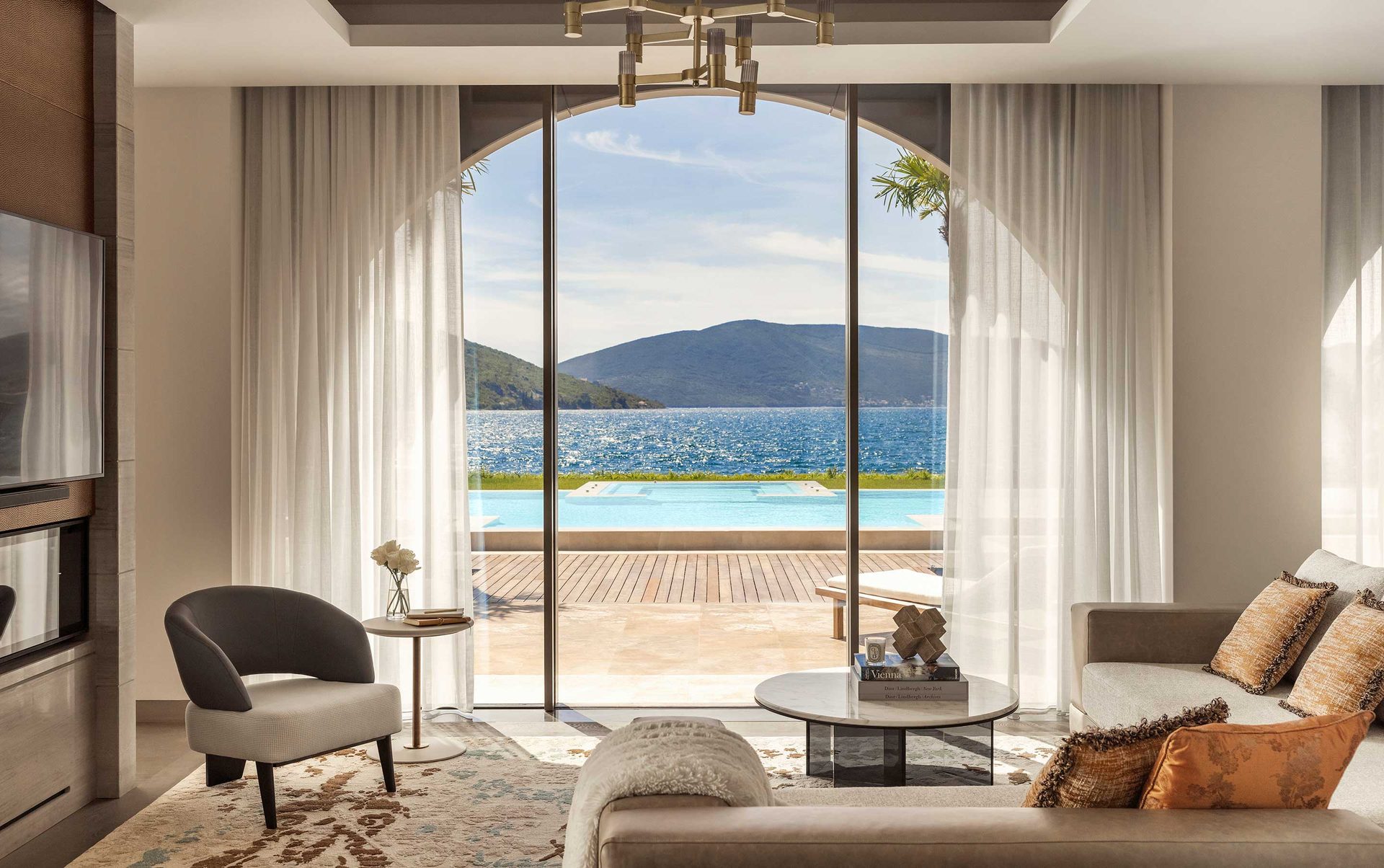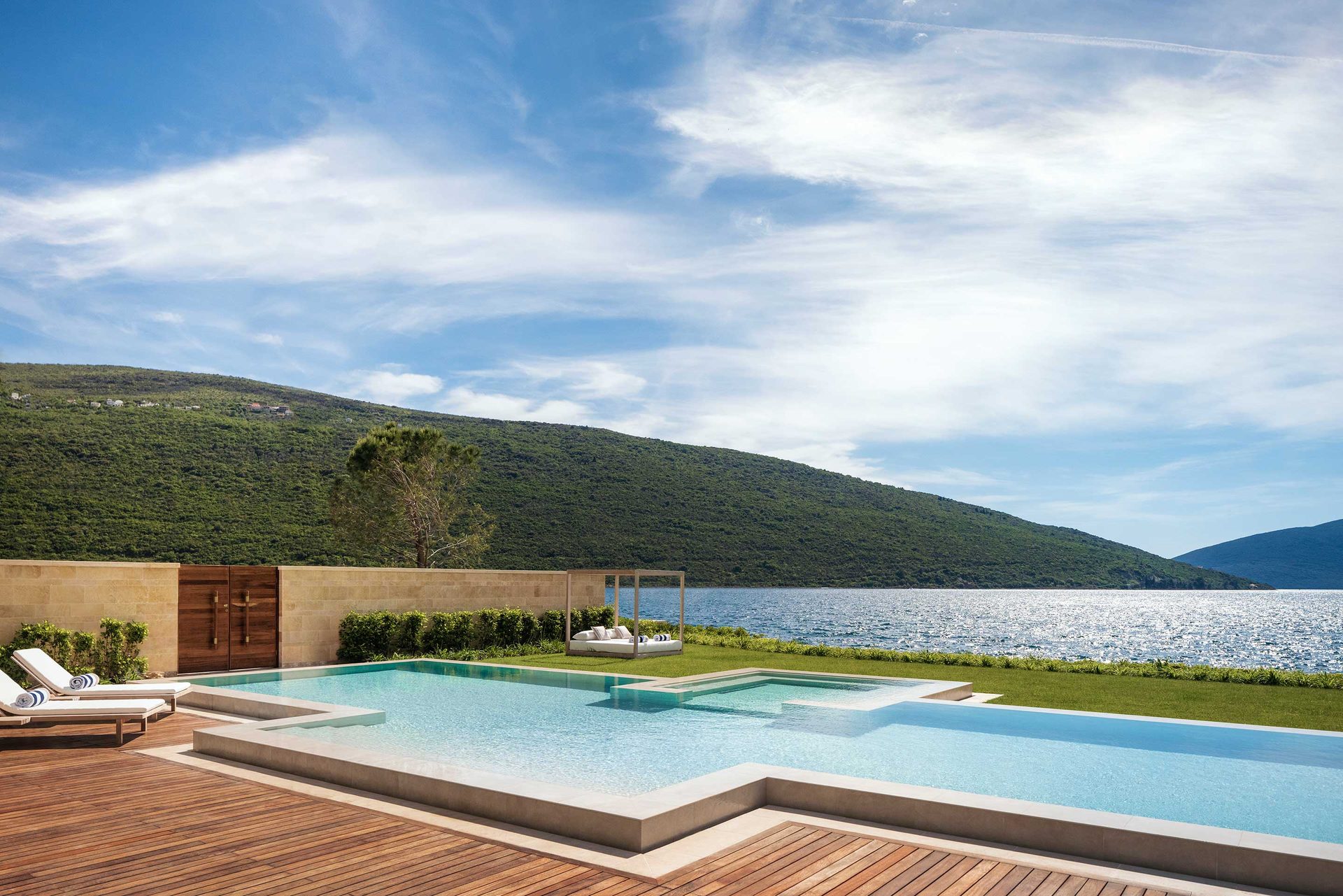 WORLD-CLASS LUXURY RESTAURANTS & BARS IN MONTENEGRO
Explore our selection of restaurants and bars at Portonovi and savour authentic Montenegrin flavours and international favourites, expertly reclaimed and reinvented. With cuisines from around the world served in captivating atmospheres, some of the finest restaurants in Montenegro are found right here at Portonovi.
Delight in wholesome Mediterranean fare, simply prepared and delicious. Share tantalising Japanese bites by the pool, vibrant and fresh. Or feast on an array of heart-warming Adriatic dishes, created before your eyes.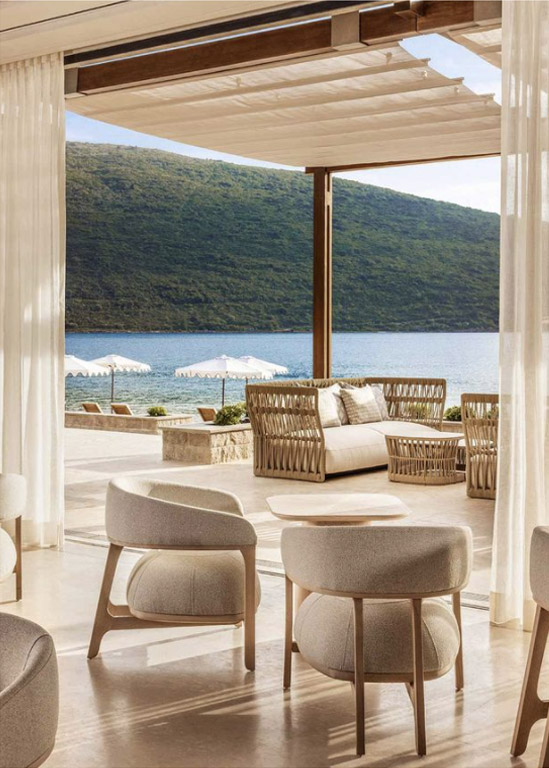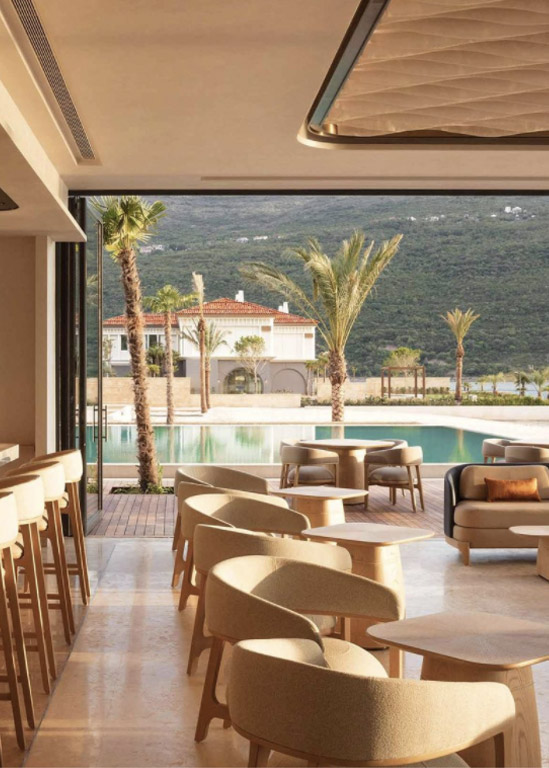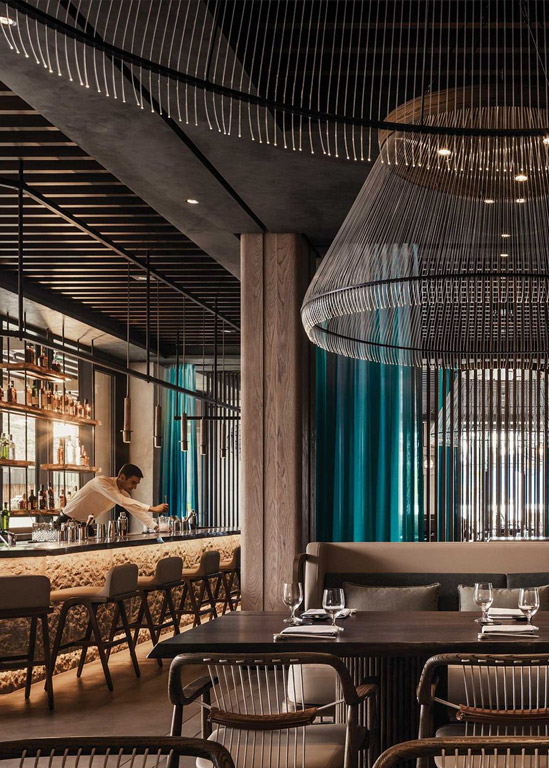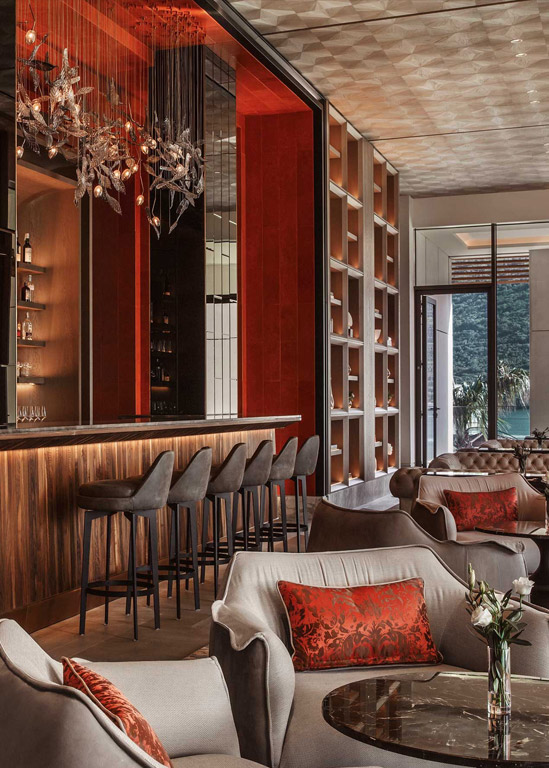 EXPLORE AND DISCOVER
Let us take you on a journey of discovery, from the Adriatic Coast to the Montenegrin countryside, as we bring you a curated selection of unforgettable experiences, intimate tours and gourmet itineraries that showcase culinary delights, local wines and bespoke cocktails. Winter in Montenegro and immerse yourself in the historical, gastronomic and artistic heritage of Boka Bay with experiences tailored to cooler months.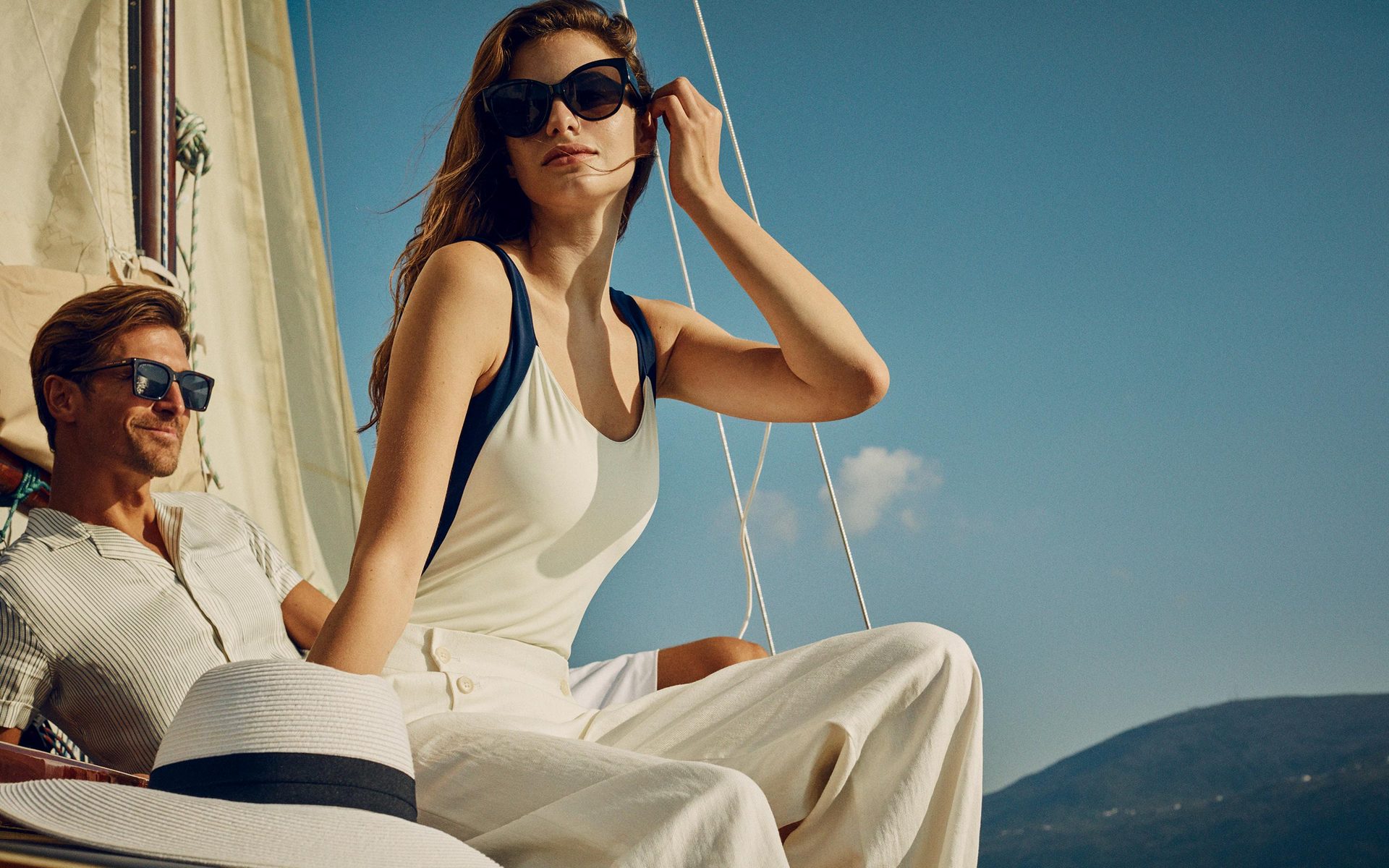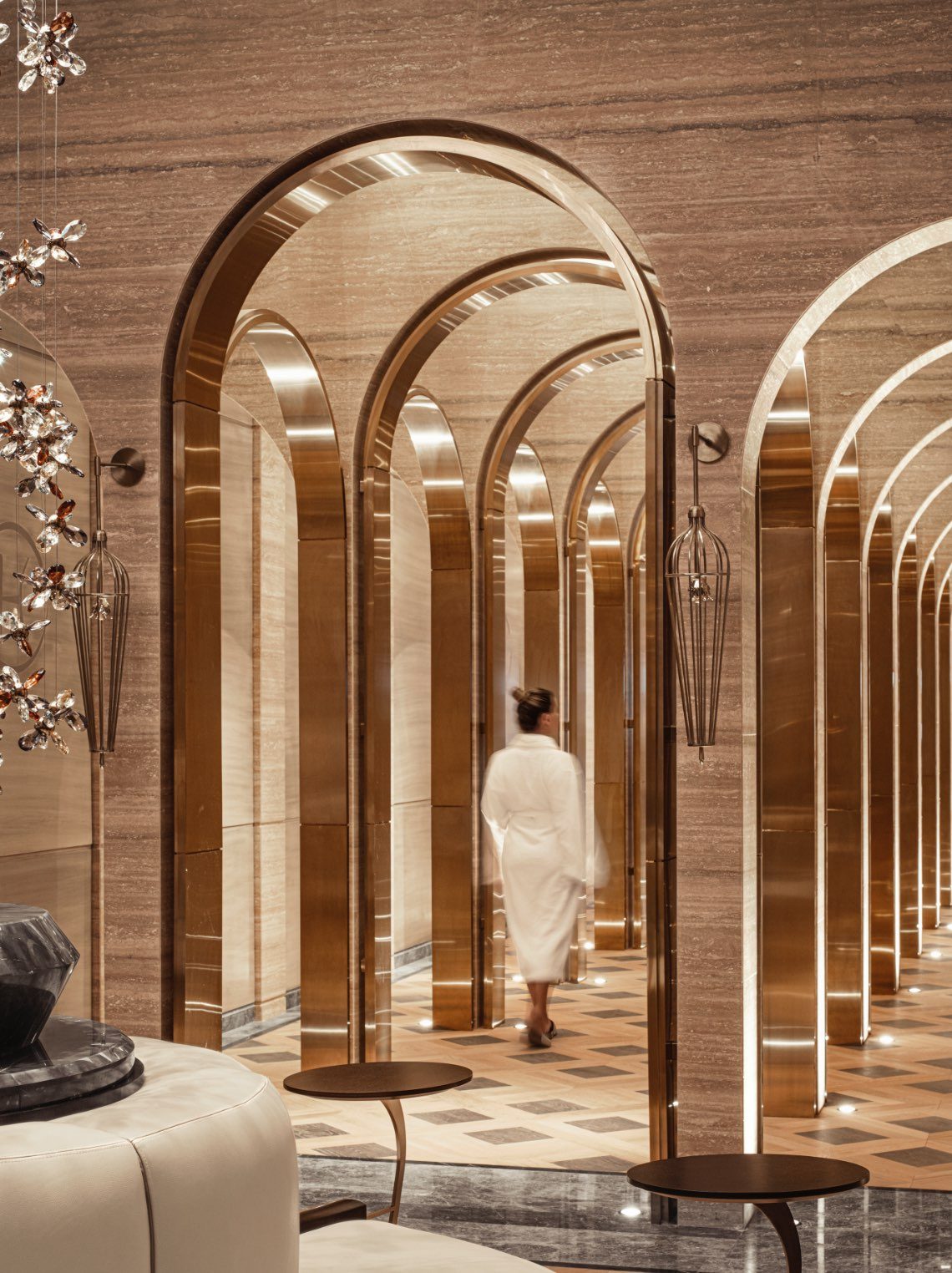 THE SCIENCE BEHIND WELLNESS
Following an exclusive global partnership with leading health and wellness expert brand Chenot, Portonovi is the first of our resorts to offer Chenot Espace, a transformative journey of detoxing and resetting the body based on the renowned Chenot Method®, with tailored programmes and pioneering treatments scientifically designed to enhance guests' vitality and optimum health, all year round.
Our Hotel Relationships
We have negotiated special bespoke deals with with the World's premier holiday providers, and we offer our clients a special discounted rate that is not generally available along with discounts on the amenities offered as part of the package. More importantly we save you money and we won't charge you anymore than if you booked direct…
Enquire
To obtain your special preferred discounted rates, please fill in the form below: